Who's behind that website? Ask us!
upvv.clavijero.edu.mx - Upvv Clavijero Edu
Visit site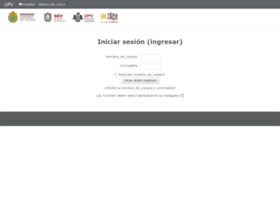 Title: Universidad Pedagogica Veracruzana: Login to the site
Description: CONSEJERÍA ESTUDIANTIL Mtro. Francisco Pintado Araujoconsejeriaupv2@gmail.com ALUMNOS Si tienes problemas con alguno de tus cursos o con tu plataforma educativa dirígete al portal de la universidad (http://www.sev.gob.mx/upv) y utiliza el...
Related sites