Who's behind that website? Ask us!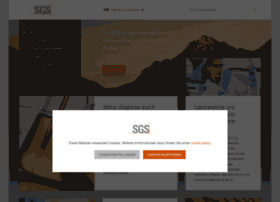 Title: SGS Deutschland - When You Need To Be Sure
Description: Branchenführende Inspektions-, Verifizierungs-, Prüf- und Zertifizierungsdienstleistungen von SGS für Unternehmen auf der ganzen Welt. Egal in welcher Branche oder wo auf der Welt Sie tätig sind: Von uns erhalten Sie die für Ihr Unternehmen...
Related sites